Waste Management In Home Care, Personal Care & Cosmetics Industry
Homecare, Personal Care & Cosmetics
Waste management sollutions for home care, personal care & cosmetics industry - New challenges and innovative solutions
The cosmetics and personal care industry needs to comply with new consumer requirements and stricter regulations on reducing the total amount of packaging.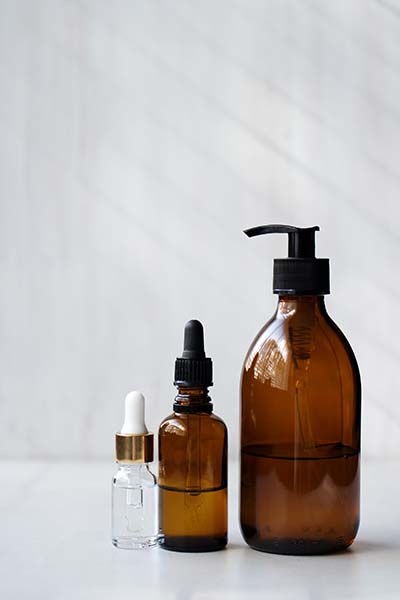 This can be done using more recyclable materials and reusable packaging.
Packaging is the largest generator of plastic waste and is one of the main targets for achieving environmental goals.
We develop customized solutions for large volumes of packaging waste, for non-compliant products resulting from the change of items or for quantities of waste with a risk of contamination for other products.
ELTEX SOLUTIONS
Waste management solutions in the home care, personal care & cosmetics industry
Problem
Production waste
Some production processes generate waste that carries significant treatment and disposal costs.
Solution
Alternative recovery solutions
Eltex has developed alternative solutions for the recovery of production waste, reducing or completely eliminating costs for the factory.
Problem
Improper capitalization and counterfeiting
Production waste can have a negative effect if it is recovered, copied or if its handling violates the strict rules of waste management.
Solution
On-site controlled destruction
Eltex offers controlled waste disposal services right inside the factory.
Problem
Organic waste and sludge
Some production processes generate large amounts of organic waste and sludge which becomes a significant challenge for production units.
Solution
Composting and dehumidification services
In response to this problem, Eltex offers services for composting organic waste and dehumidifying areas with sludge.
Problem
Disposal in large quantities
Sometimes it is necessary to dispose of large quantities of non-compliant products, whose shelf life is too short or whose packaging is changing.
Solution
Disposal solutions
Eltex offers tested disposal services for both liquid and solid products of various sizes and shapes.
We act from the heart of our customers' business
Integrated system right from the production flow
We offer control and transparency because we operate on location
We bring in trained operators for consistent performance
We ensure legislative compliance through advice and support
We offer support in control or external audit situations
Oferim suport în situații de control sau audit extern
PARTNERS
The companies we stand by