Over 20 years of experience
We have learned all this time that our partners need adaptable services regardless of the industry in which they operate.
Close to customers
We believe in practical innovation that supports performance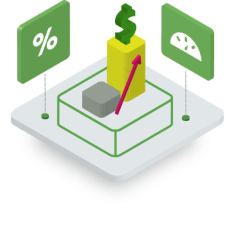 We have developed the best waste management solutions together with our clients, as a team.
Our philosophy is based on teamwork, whether it's our team or our partners. Thus, we managed to obtain results that make us proud and that brought us to the top of our business segment.
Green Group Family
We are part of the largest integrated recycling group in South East Europe
Since March 2020, Green Group has acquired 100% of the shares of Eltex Recycling. Due to the diversity of the group's services, Eltex partners can benefit from new innovative in-house recycling solutions.
The activity of the Green Group is based on the 3 principles of the circular economy: the elimination of waste and pollution, the reintegration of materials and products into the production circuit and the limitation of the carbon footprint. The circular economy is part of the Green Group's DNA and its entire activity is focused on transforming waste into resources.
Our results are also the results of our partners
We increase our client's savings by almost 400k Euros by creating an efficient waste management process.
Company in the tool manufacturing industry
Revenue brought
679,000 €
Increased revenues through transparent and rapid capitalization procedures, significantly reducing resource consumption.
Company in the home appliance industry
Reduction of stored waste
> 95%
We have the ability to completely dispose of the amount of waste stored through our intelligent waste management system.
Our clients
We call them partners